Am 23.12.17 ist Andi wieder nach Nepal aufgebrochen.
25.12.2017: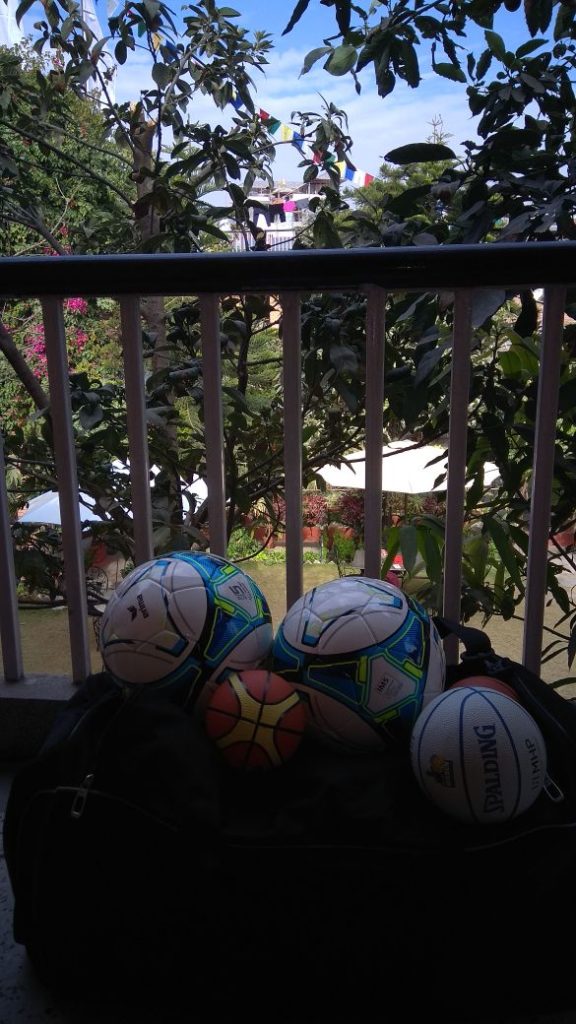 Soweit alles in Butter… Machen uns morgen wieder auf den Weg Gen Solu.. per Jeep.. günstigster Weg.. auf dem weg hin.. mit flieger von lukla zurück…hab die Tasche voll mit Bällen Kinderschuhen und den Briefumschlägen mit Patengeld…auf m Rückweg haben wir dann Mama dabei, die zum Zahnarzt hier muss…die Zeit rast.. komm fast schon in Stress.. aber ich denke wir bekommen alles auf die Reihe! Gggglg auch von Nima!
02.01.2018:
Maya heute das vierte Schuljahr bezahlt. Da der Schulleiter.
Habe noch 43 Euro für den Neubau der Schule gespendet. ca. In zwei Jahren wollen sie umziehen!
Weg nach 'Hill'! KTM, Jeep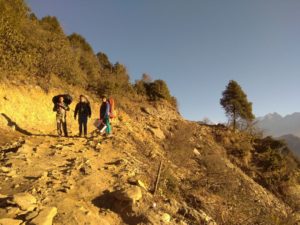 The Bros… Pemba, Nima, Dawa…es gibt noch zwei mehr..
Subwoofer.. ist Papas Weihnachtsgeschenk – NICHT von uns gesponsert!
Die Umschläge, Patenschaften bis einschließlich juni 2018
Die gesponserten Bälle…n Teil davon auf jeden Fall!!!
Hier wird aufgepumpt…
Unsere Schultaschen leben noch …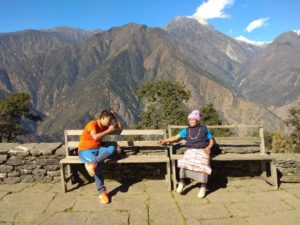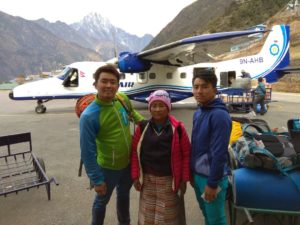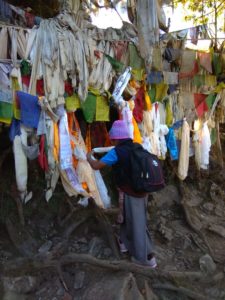 Nimas Mutter mit uns auf dem Weg zum Zahnarzt. Nach zwei Tagen wandern Flug nach KTM! Also..für uns war's mehr wandern.. aber Mama kam ja erst ab Hill mit.
Grob… Morgen geht's weiter. Mama Zahnarzt..dann Kinder in KTM… Man ist 'nur' im Stress. Ein paar meiner Favoriten noch!
Kandi und Pema
Everything u want to have butter
Beauty parlour!!