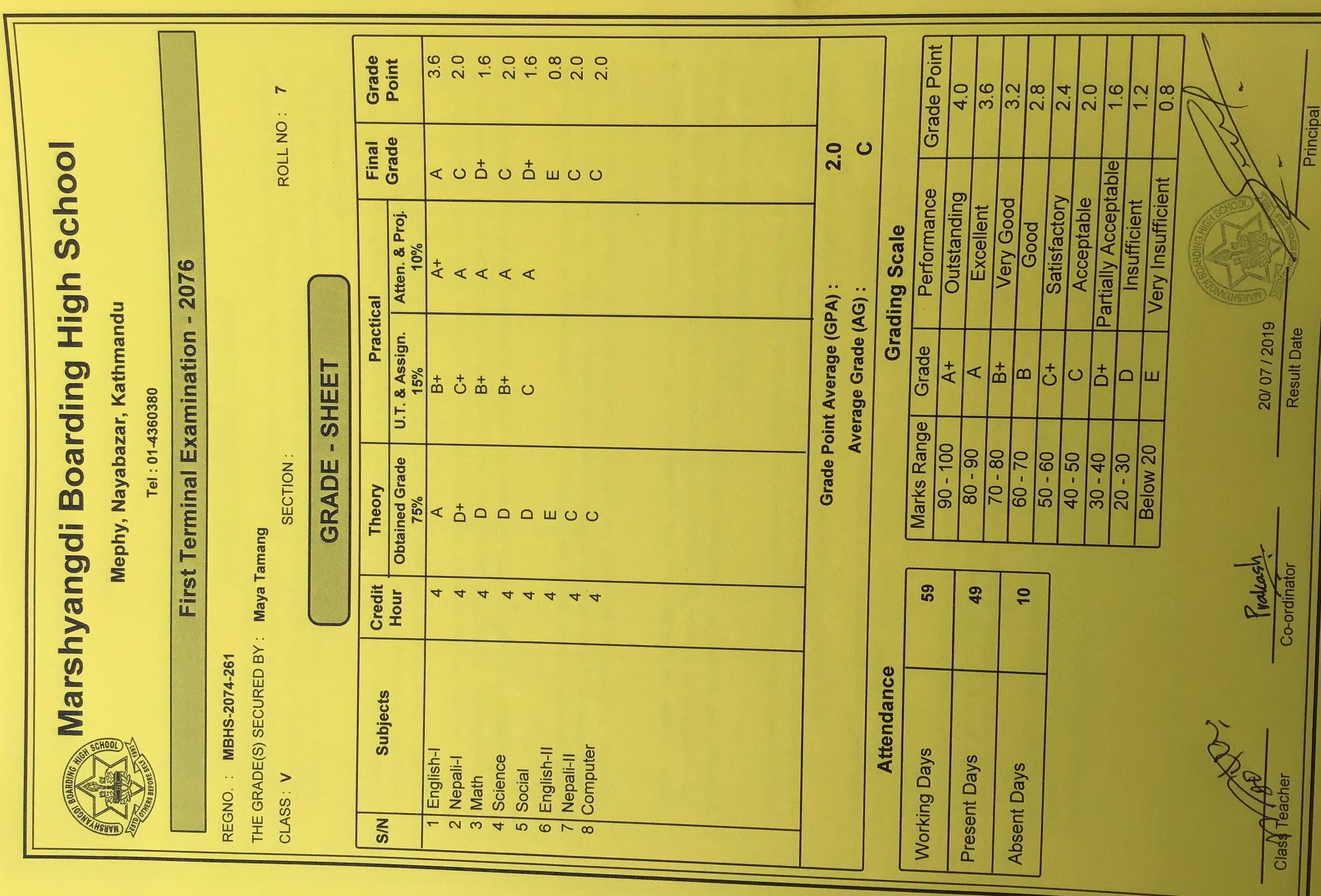 Dear Andrea Berner,,

Namaste and warmest greetings,,,
Hope you are fine and doing well there. We all along with Maya Tamang
are very fine and doing good at school. We have just finished the first term
exam and here I have attached the result of Maya of class five. It's good result
and satisfactory out come of her work. It's satisfactory report card…. congrats…
She is doing very well and giving her best with every effort.
I am very sure that she will keep doing good all the time.
We are very happy with her good work and interest towards studies and
enthusiasm towards learning more. She is a frank and smart girl with
good nature of helping others and an excellent learner.
Thank you
so much
for giving such a wonderful opportunity to get good education

for this very
The school days are going very well with different extra activities and
programs on time to time. We are having lots of rain and it's always wet
With our warmest greetings and love .